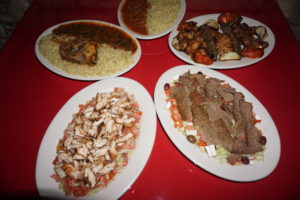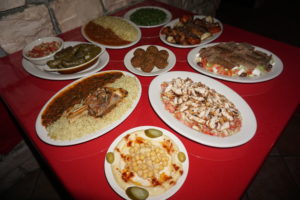 We do catering for all events and parties.  We can also have space reserved for your party at our restaurant and provide food here or the food can be picked up from our restaurant.  Since we have a Chef who has experience in varied cuisines, we can expand our selections to other types of foods that do not exist on our current menu.
Please visit us and discuss with Chef your parties' requirements and we would be able to work out price and dishes required.
We do require at least 2 days timeframe to prepare for your catering event.
Our restaurant space is available for special parties and occasions on Sundays only for an extra cost, where the guest attendance is expected to be more than 30 people.  Please call ahead and make reservations.  Thank you- Mgmt